"Why Do Over 90% Of All Men
Who Try Online Dating Fail?
Who Cares? ...As Long As YOU
Aren't One Of Them..."
Finally, there's a revolutionary new online dating breakthrough that helps you get a response from that one person whose profile you just can't seem to stop thinking about.

Never send an email into a "black hole" of online dating rejection again. How will you feel when your #1 choice actually writes you back this time?

And how will you make sure that first date happens--and is the best ever?
It's an inevitable truth for online daters everywhere. No matter how many potential dates come up when you run a search, there's always only a handful--a select few--who really do it for you. Maybe even one in particular. You would do almost anything to earn a date with the very sharpest person you've seen online.
Yet when you write to him or her...there's no response. You might even write again, hoping that perhaps this amazing person may have somehow missed your email.
But you still don't receive the answer you long for. Even when your profile narratives seemed to match together so perfectly. You think perhaps he or she must have met someone recently...yet that profile remains posted and continues to haunt your searches.
If this story sounds familiar, you are not alone. At DateToOrder we've experienced that kind of frustration and know how intensely painful and lonely it can be. The concept of never getting to meet that one person in the Internet dating world whose personal ad stands out from the crowd is just so...empty.
And what about the people you actually do end up "settling for"? Have you endured more than your fair share of online dating disasters?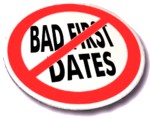 Now there is a secret way of dramatically reducing the amount of time and energy you are wasting on bad first dates, all the while maximizing your ability to get the attention of exactly who you want to meet online.
Online dating sites give busy people like you the resources to meet a great person. We put years of experience to work for you, resulting in an unmistakable advantage. In fact, so few people go about the right way of successfully attracting their first choice online that you could almost call that advantage an unfair one.
But the truth is that even normal, average men and women can (and must) rise above the faceless crowd online in order to succeed where nearly everyone else fails.
With DateToOrder in your corner, you maximize the probability that more of your first dates will be great dates -- with exactly who you want to be with.
In fact, success is 100% guaranteed.
Sign up for our free newsletter about dating and relationships for a truly groundbreaking perspective in a world of cookie cutter "profile makeover experts". (Please note: We respect your privacy and will not share, rent or sell your email address to anyone.)
Upon subscribing below, please wait a few moments for the next page to load. There, we will share details of our all-new approach with you. We'll introduce you to our world--a world of unique ideas, a positive mindset and a winner's mentality.
Plus, you'll get our FREE 8-part mini-course entitled "16 Generally Accepted But DISASTROUS Dating Principles" delivered directly to your inbox.
But most importantly, there's a real solution to virtually eliminating bad first dates and winning the attention of that person you've had your eye on--and it's yours for the taking...